Services
Space Planning
ADA accessibility and Code Compliance review
Budget Development
ADA Compliant Bathroom and Kitchen Design
Lighting design and fixture specification for corridors and public spaces
Restaurant Interiors, Finishes, and Lighting
Preparation of Construction Documents and Specifications
Furniture and Window Treatment Selection and Procurement
Color Consulting
Carpet Consulting
Owner Advocacy and Project Management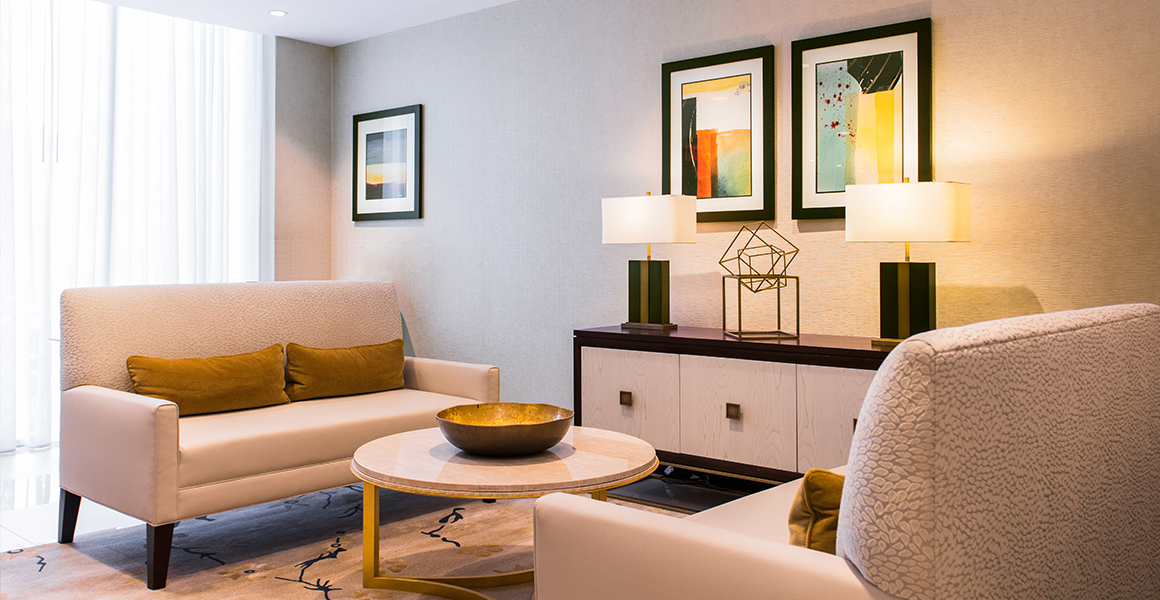 What My Clients Say
I found Elise by accident and have since recommended her to many other people. She has been a pleasure to work with and very receptive all of my needs and concerns. Elise helped me with my Chevy Chase condo and it has been completely transformed. The style is elegant and cozy. She is reliable, honest, friendly and very, very thorough. I look forward to working with her again in a few months!
- Anu S
Elise Moore is a highly professional designer who impresses me with her attention to design details. From lighting to flooring, she goes above and beyond to make sure everything will work out–not just as a first impression, but for the long-term enjoyment of customers. In addition, she has greatly impressed us with her board knowledge of the technical aspects of interior design. It has been our great pleasure to work with her and we highly recommend her service.
- Dao Z, Drapery Designs
I had my kitchen redone as well as my powder room and my foyer/hallway floors changed to hardwood. Elise was well informed, offering creativity and insight. She was available and timely. She created a wonderful computer image for me so I could better visualize what the end result would look like. Her expertise and professionalism were outstanding.
- Jeanette T
Elise worked with our condo association on a total update of our common areas (hallways, lobby, etc.) She is extremely creative, very tuned in to energy efficiency, successful communicating in a committee environment, and the results were spectacular!
- Mary M
Elise, of Elise Moore Design, opened up and continues to open up a whole new world of color and design for me. Her suggestions have enhanced my home in ways I would have never imagined. Elise is professional, candid and thorough. I am amazed at how much she knows about color, furniture, furniture placement, electrical outlets, lighting, fixtures….I could go on and on. She saved me many times from making the wrong decision that I may have regretted in the future. That has saved me money and minimized stress. If you are looking for someone to help you design the type of home you want; that makes you happy and comfortable, and everyone green with envy, then you need to contact Elise.
- Roma B
I hired Elise Moore Design for design advice in my home. I was extremely pleased with the advice I received on painting recommendations for all rooms in my house, as well as advice on the purchase of furniture. Elise really listened to my concerns, and her recommendations were exactly what I wanted. I consulted with her on an ongoing basis over a number of months. I also plan to use her to design my new kitchen. I highly recommend Elise Moore Design!
- Shelley B